Moving Into A New Home Is Exciting
From cutting-edge designs to classic character homes, a new living space is a blank page ready for you and your family to create lasting memories for life. We at Peak Improvements work closely with our clients to produce results that enhance your quality of life while making your new home distinctly "yours."
Refining Spaces for a New Chapter
On a recent project, we partnered with our client to remodel their recently purchased 1900 sq. ft., 2-level home. The house had the foundations of the ideal living space for their family of three, but needed several refinements before they were ready to move in.
Our clients sought numerous updates throughout the home, including:
A complete remodel of all bathrooms.
Relocating the laundry to the second floor.
Reconfiguring the upstairs bedrooms and hallway to accommodate the added laundry space.
Refinishing flooring trim, cabinetry, and other subtle details to create a distinct, cohesive look throughout the home.
Spotlight Features
To help our client move into a new home that was uniquely "theirs," we added several custom elements and details, including:
A luxurious fireplace with an elegant "whitewash" finish.
An eye-catching tile inlay installed in the front entranceway.
A luxurious shower with body sprays and custom glass.
Distinct navy cabinetry, complemented by a matching accent wall featuring unique trim details.
Finishing details that tied into both the kitchen cabinetry and classic wood elements found throughout the home.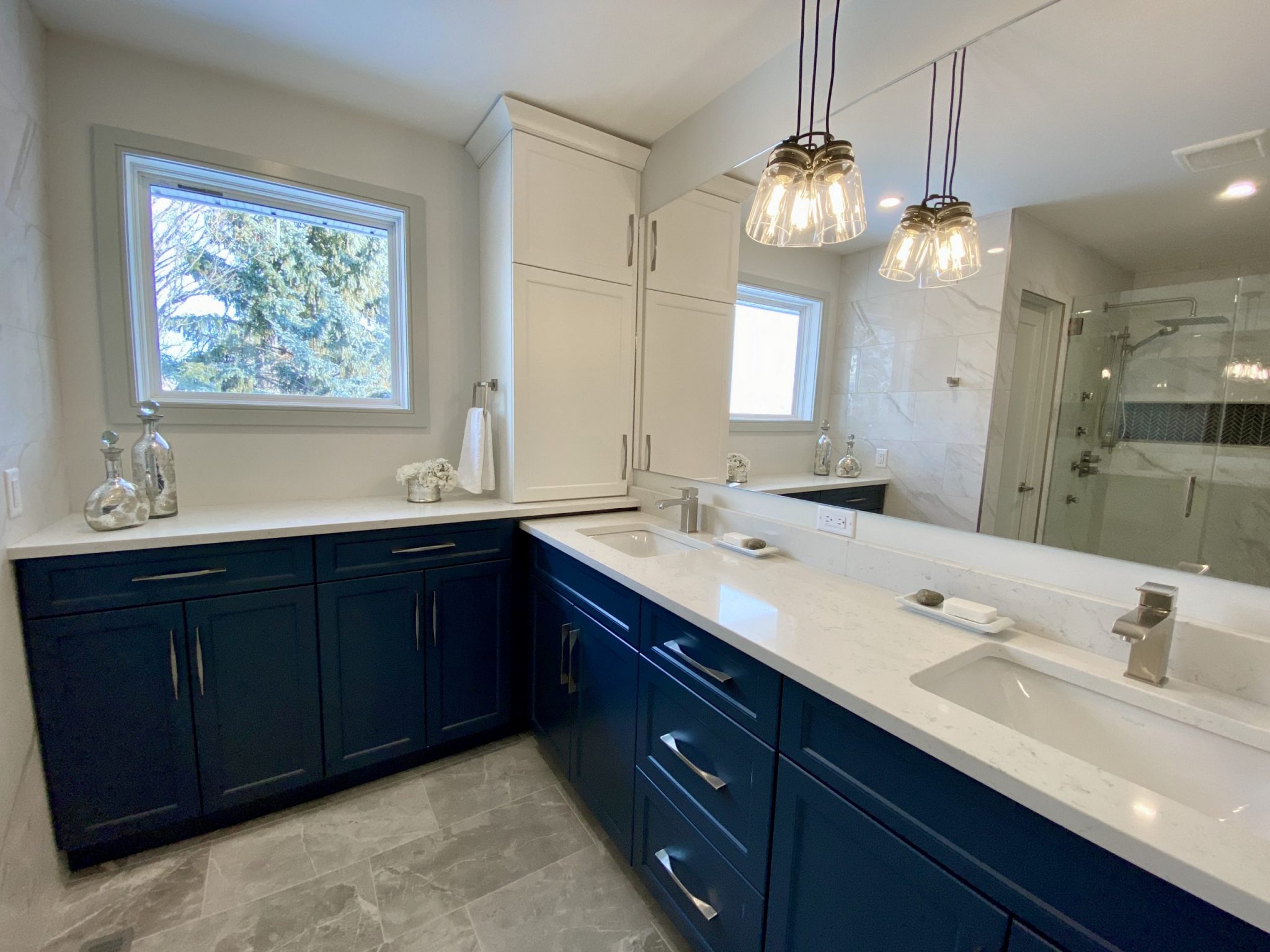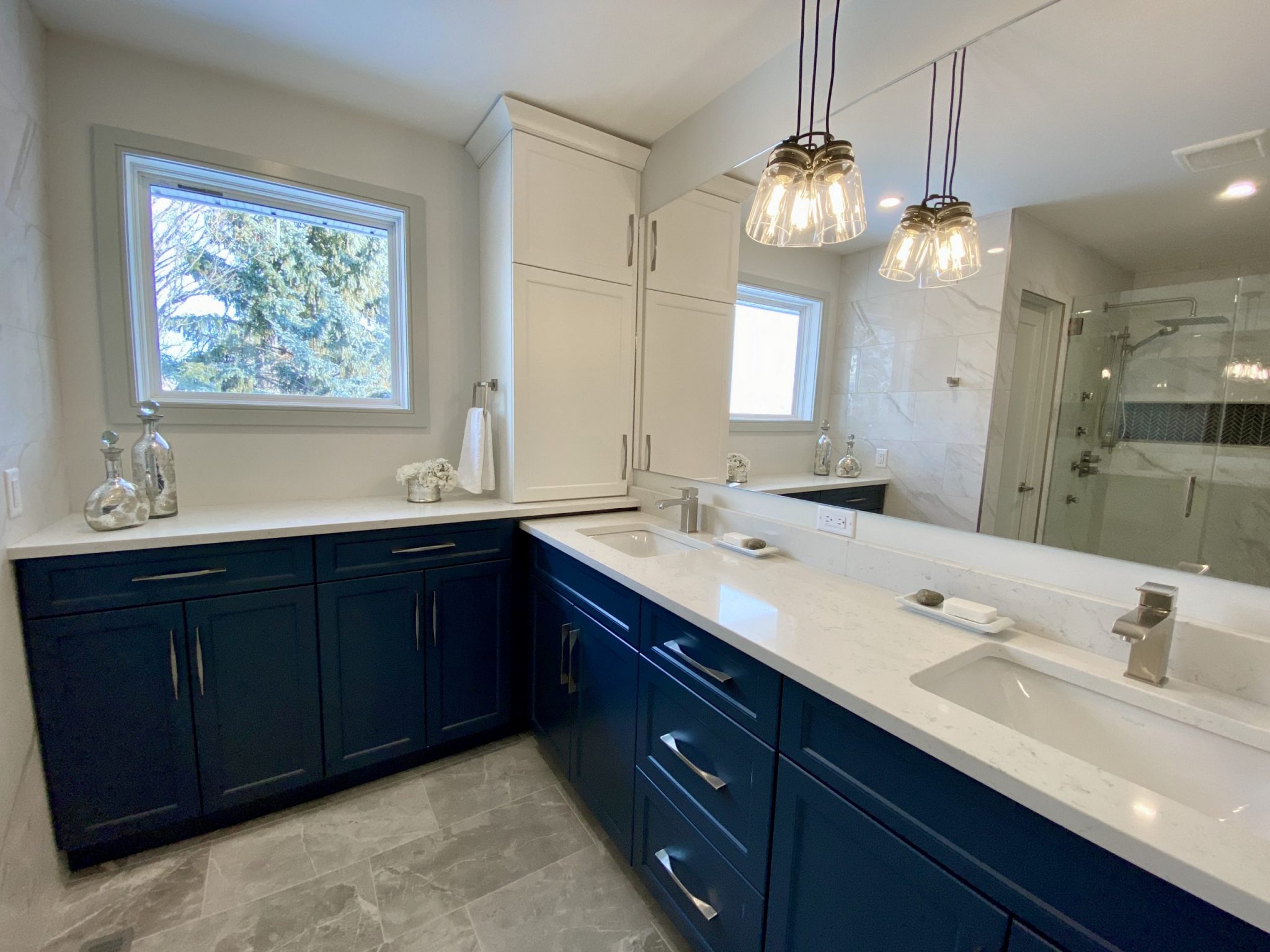 Unique Challenges
Every renovation is different, and each presents a unique set of challenges to both clients and contractors.
It was discovered that the existing linoleum flooring in the bathroom contained asbestos. Disturbing this flooring (by cutting/removing) would release harmful asbestos fibers into the air. To remove this risk, we refined our construction methods to eliminate the need to disturb the existing flooring, preventing the need for expensive (not to mention hazardous) asbestos removal.
Communication between contractors, tradespeople, and clients was essential in making the renovation a success. Using our six-stage process to design and coordinate with all parties, we completed the project within an 11-week timeframe and well within the projected budget, much to the delight of our clients!
Proudly Exceptional
Peak Improvements takes pride in ensuring that each home renovation is as unique as every homeowner. Our guaranteed price, no surprise contract means our customers never have to worry about unexpected costs, and ensures that their project will finish on time with superior results.