EXTRAVAGANCE IN EVERY SPACE
A Laundry Room You Love!?
If we told you that we could design and build a laundry room you'd actually want to spend time in, would you believe us?
At Peak Improvements, we work closely with our clients to design spaces tailored to their unique needs. Even a laundry room can become a bright, functional space to pursue your passions (even while doing a quick load of darks!).
Converting Cold Storage
Our recent clients looked to repurpose their cold storage room into a multi-purpose laundry/craft room. The room was originally part of the garage; it was essential to our clients that this room be accessible from inside the home. In addition to complete laundry facilities, our clients needed adequate counter space for crafting, storage for supplies, and be a bright, inviting space to work in.
Our designers pulled out all the stops to create our most extravagant laundry room yet, with features including:
Full laundry facilities, including a built-in sink, drying rack, and ironing board.
Large quartz countertops.
Floor-to-ceiling cabinetry for maximum storage space.
Recessed under-cabinet lighting.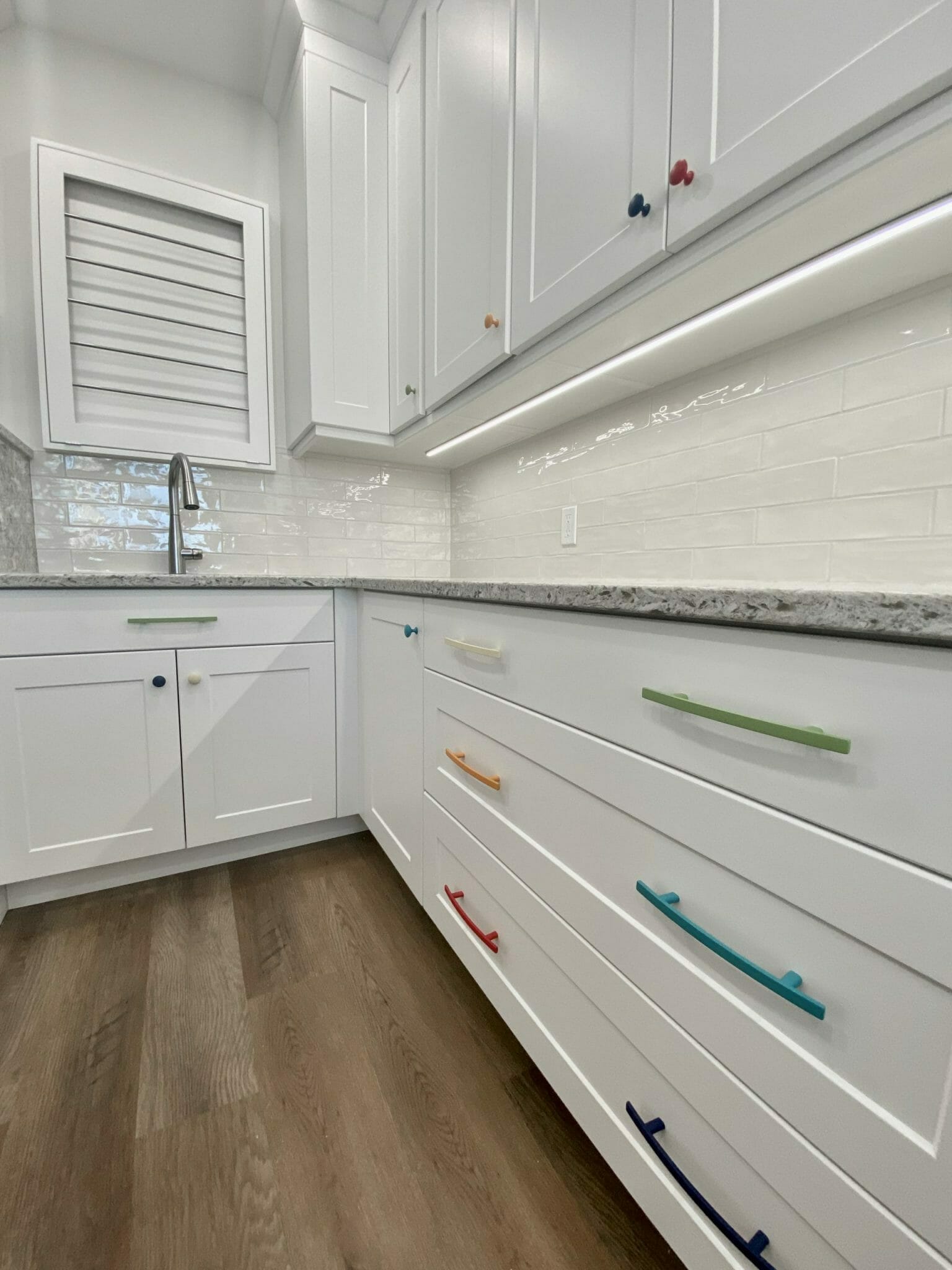 Unique Challenges
Each renovation project has its own challenges; this one was no different!
Because the laundry room was originally part of the garage, a substantial amount of work was required. Full heating, air circulation, electrical, plumbing, and venting needed to be installed, all while maintaining fire ratings to the garage. Additional insulation and vapor barriers were installed to ensure comfort and safety while using the space.
Communication between designers, contractors, trade partners, and clients made this project a stunning success. Using our six-stage process to coordinate the renovation, we successfully transformed our clients' home while remaining on-schedule and well within budget.
Peak Improvements takes pride in ensuring that our renovations meet our clients' needs while improving their quality of life for years to come. Our
guaranteed price, no surprise contract
is designed to give our clients peace of mind, allowing them to focus on bringing their vision to life with our experienced team.